What is Independent Software Vendors?
Boosting Businesses
An Independent Software Vendor (ISV) is a company that develops and sells software applications to end-users. ISVs provide specialized software solutions to meet the needs of a variety of customers, from small businesses to large enterprises. They are typically independent of any hardware or operating system vendor, allowing them to focus on creating innovative software solutions that are tailored to the specific needs of their customers. ISVs are an important part of the software industry, as they provide a wide range of software solutions that can help businesses become more efficient & productive. Independent Software Vendors (ISVs) are companies that develop and distribute software applications to a wide range of customers. ISVs provide a valuable service to businesses and individuals alike, offering specialized software solutions that are tailored to meet the specific needs of their customers.
Benefits of Working With ISVs
Increased Revenue: ISV relationships not only increase the value of your platform or application but also offer the possibility of financial gain through revenue sharing and incentive schemes.
Encourage Innovation: Access to resources and solutions that can improve the efficiency of customers' company operations should be rapid and easy.
Expanding the Service Portfolio: Big businesses provide a wide range of products and services in several industries and professions. Small integrated software providers can expand their capabilities and product offerings by collaborating with such businesses.
Develop relationships with customers: With the aid of a trustworthy digital transformation partner, you can gain your consumers' trust and create enduring customer relationships.
Boosting Businesses
Trusted by some of the biggest brands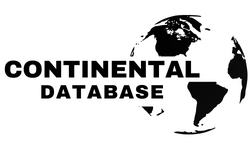 With over 11 years of expertise in providing advanced data enhancement solutions and by executing the complete process of Database cleansing/appending and custom Email database building in-house, we endow our clients the rapid turnaround, quality control and the accountability they entail.