Boosting Businesses
A buyer intent database, also known as a lead scoring database, provides valuable insight into which of your leads are most likely to purchase a product. It can be populated with data from various sources including website visits, social media engagement, and email open rates. By studying this information you can create segmented lists that identify who among your leads are more likely to close on an offer, allowing you to target them with messages tailored just for that audience. Additionally, these databases provide visibility into how well different tactics work in predicting future buyers so you can adjust strategies appropriately. With this intelligence at hand, companies have a better chance of turning their qualified leads into paying customers.
Why Work With Us?
It's not an easy task! Being chosen to provide services to some of the world's largest and most recognised organisations demonstrates not only the high quality of our work but also our dedication to excellence. Our commitment to customer service, technological competence, and market innovation has allowed us to build solid relationships with clients of all sizes. When you choose to work with us, you can be confident that we will consistently provide the same level of expert insight and great quality!
Trusted by some of the biggest brands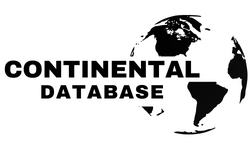 With over 11 years of expertise in providing advanced data enhancement solutions and by executing the complete process of Database cleansing/appending and custom Email database building in-house, we endow our clients the rapid turnaround, quality control and the accountability they entail.