Boosting Businesses
At Continental Database, we understand the importance of finding high-quality leads that are more likely to convert into paying customers. That's why we use a combination of data, technology, and marketing expertise to deliver targeted, qualified leads that meet your specific business needs. Our lead generation process starts with a deep understanding of your target audience and your business objectives. We use a variety of data sources and analytics tools to identify potential leads that match your ideal customer profile.
Why Work With Us?
It's not an easy task! Being chosen to provide services to some of the world's largest and most recognised organisations demonstrates not only the high quality of our work but also our dedication to excellence. Our commitment to customer service, technological competence, and market innovation has allowed us to build solid relationships with clients of all sizes. When you choose to work with us, you can be confident that we will consistently provide the same level of expert insight and great quality!
Trusted by some of the biggest brands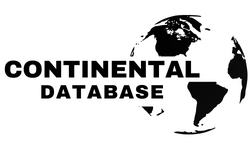 With over 11 years of expertise in providing advanced data enhancement solutions and by executing the complete process of Database cleansing/appending and custom Email database building in-house, we endow our clients the rapid turnaround, quality control and the accountability they entail.