Boosting Businesses
Continental Database provides LinkedIn sales leads for your business needs. With over 15 years of experience, they have the expertise to identify and quantify potential sales opportunities. Using a sophisticated algorithm, they can identify patterns in LinkedIn user data that reveal qualified leads and direct contact information, helping to close deals quickly. They also offer custom reports tailored to individual business requirements and competitive analysis, so you're always one step ahead of the competition. Whether you're looking to grow your account base or increase revenue from existing clients, Continental Database's LinkedIn sales leads are a great way to get started.
Why Work With Us?
It's not an easy task! Being chosen to provide services to some of the world's largest and most recognised organisations demonstrates not only the high quality of our work but also our dedication to excellence. Our commitment to customer service, technological competence, and market innovation has allowed us to build solid relationships with clients of all sizes. When you choose to work with us, you can be confident that we will consistently provide the same level of expert insight and great quality!
Trusted by some of the biggest brands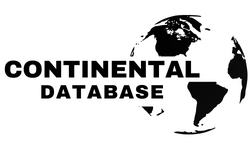 With over 11 years of expertise in providing advanced data enhancement solutions and by executing the complete process of Database cleansing/appending and custom Email database building in-house, we endow our clients the rapid turnaround, quality control and the accountability they entail.