Boosting Businesses
Continental Database Marketing Automation is a comprehensive tool designed to help streamline the process of marketing planning, management and execution. With an intuitive interface, Continental facilitates the creation, deployment and monitoring of effective marketing campaigns. It automates labor-intensive tasks like targeting, segmentation and personalization of campaigns. Additionally, its rich reporting features allow you to analyze performance in real time – giving actionable insights for improved optimization and results-driven marketing strategies. For marketers that need timely access to the latest data and tools, Continental offers a fuss-free solution that saves time and money while maximizing ROI.
Why Work With Us?
It's not an easy task! Being chosen to provide services to some of the world's largest and most recognised organisations demonstrates not only the high quality of our work but also our dedication to excellence. Our commitment to customer service, technological competence, and market innovation has allowed us to build solid relationships with clients of all sizes. When you choose to work with us, you can be confident that we will consistently provide the same level of expert insight and great quality!
Trusted by some of the biggest brands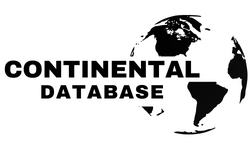 With over 11 years of expertise in providing advanced data enhancement solutions and by executing the complete process of Database cleansing/appending and custom Email database building in-house, we endow our clients the rapid turnaround, quality control and the accountability they entail.