SALESFORCE USERS LIST
Purchase an email list of Salesforce CRM users, featuring businesses, IT contacts, and other key decision-makers, customized to align with your campaign needs
Why Purchase the Salesforce CRM Users List from Continental Database?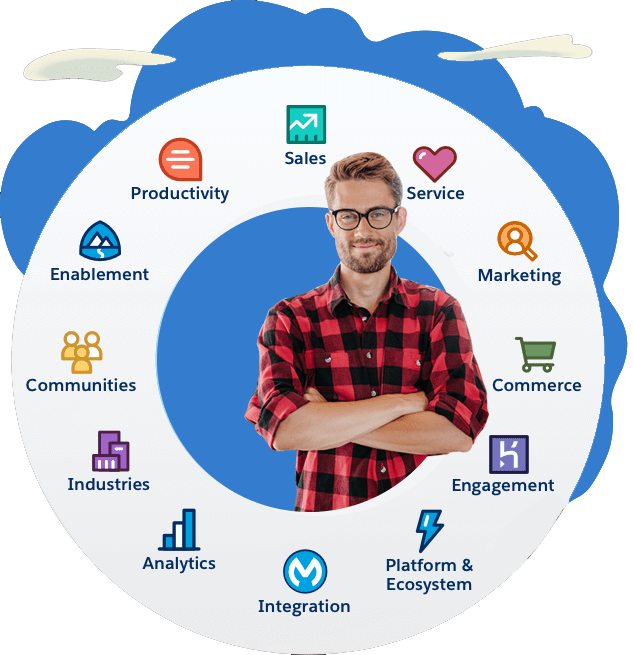 Continental Database's Salesforce CRM users email list is meticulously curated from reliable public sources to assist your sales team in delivering personalized marketing communications to Salesforce.com CRM's qualified customer base. Our dedicated team of data scientists continually updates the Salesforce CRM users list with top-quality email data, ensuring it yields a significant return on investment right from the outset. With Continental Database's Salesforce CRM users list, you can expand your business presence in the fiercely competitive CRM market, taking charge of your marketing initiatives. It serves as a bridge between marketers and a comprehensive list of companies utilizing Salesforce CRM in the USA, enabling you to capture their attention swiftly and maintain their commitment to your brand.
We offer you complete control over your campaigns, whether they are direct mail or email campaigns, thanks to our rigorous efforts to verify and validate data authenticity. Furthermore, you can enhance your brand's reputation in active demand circles, benefiting from our regular Salesforce users list optimization. Our list is designed to reach decision-makers, business professionals, and Salesforce prospects. Whether you're a Salesforce partner, service provider, or dealer, this list is your key to optimizing marketing campaigns and achieving solid sales and return on investment. It allows you to reach Salesforce clients across the USA, UK, Russia, Europe, North America, South America, Africa, Asia, and more through email, telephone, and direct mail. With our Salesforce users list, you'll find a comprehensive solution to address your marketing challenges while maintaining the highest data quality standards, ensuring seamless customer engagement and success within the sales pipeline.
We Track All ERP Products Users
Our Dependable Data Sources Allow Us To Serve You Better